Help is on the way for Georgia Victims of Surprise Medical Billing
Help on the Way for Georgia Victims of "Surprise Billing"
Surprise medical billing is one of the most common causes of bankruptcy in Georgia. Patients deserve to feel confident that they are not trading their family's entire financial future for the chance to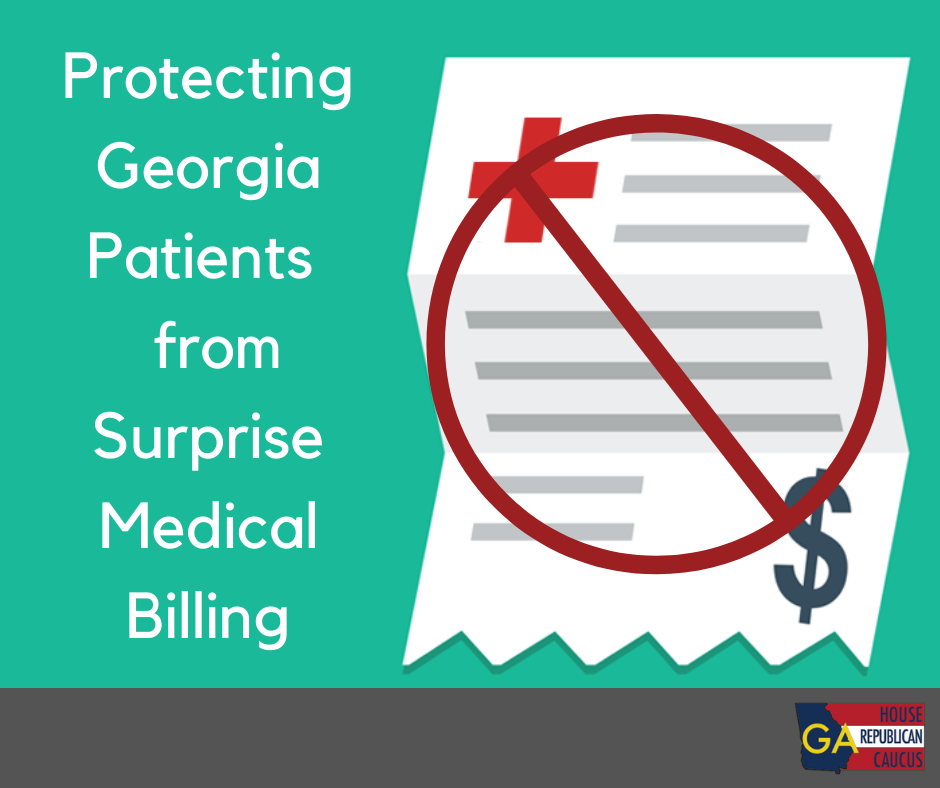 be saved and healed. That is why the Georgia House Republican Caucus championed House Bills 789 and 888. These two bills will give transparency to our healthcare system's billing processes and protect everyday Georgians from financial ruin.
House Bill 789 creates a health benefit plan surprise bill rating system which will provide transparency for patients by letting them know whether certain specialty doctors within hospitals are in-network with patient plans.
House Bill 888, known as the "Surprise Billing Consumer Protection Act," seeks to prevent patients from receiving out-of-network surprise bills after they undergo emergency and non-emergency medical procedures, makes patients only responsible for the unpaid deductibles and co-pays, and gives out-of-network facilities the ability to seek arbitration against insurers for more reasonable fees for emergency treatment.